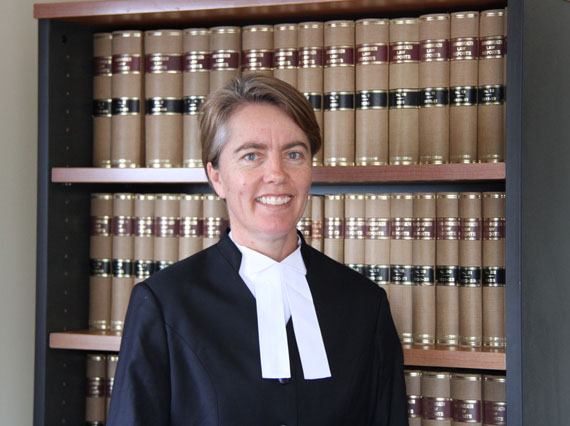 Meredith Ziegler
Barrister
0400 085 020
mziegler@orangechambers.com.au
DX: 3026 Orange
Suite 5, Level 1, 24 Sale St, Orange NSW 2800
About Meredith
Meredith was admitted to the legal profession in August 2017 and was called to the Bar in September 2018.
Meredith completed her studies at the University of New England. Whilst there she achieved considerable success receiving numerous academic awards including the LexisNexis Award for achieving first place in Contract law, in addition to academic awards for achieving first place in Criminal and Civil Procedure, Jurisprudence, and Administrative law. She achieved a grade point average of 6.34.
Prior to coming to the Bar, Meredith worked as a legal research assistant for a Sydney barrister gaining a wide experience in NCAT, residential and commercial building and construction claims, contract disputes, corporations law, bankruptcy and insolvency claims, succession law, consumer law and trade mark claims, employment law, discrimination claims, strata and property law.
Meredith has had a diverse background and experience particularly in the mining industry. She completed a trade as a mechanical fitter in 1999. Her work as a fitter and supervisor in the mining industry in Queensland and New South Wales has given her a unique practical insight into industry, including contract and employment law.
Meredith's experience and insight provides clients with a practical understanding and approach to navigating any legal problems.
Meredith is also a Nationally Accredited Mediator and is able to perform mediation for both commercial and family law disputes. Meredith's experience and training enables her to provide invaluable assistance for negotiations as well as other forms of Alterative Dispute Resolution.
Specialty areas
Administration Law
Commercial Law
NCAT
Residential and Commercial Building Disputes
Competition and Consumer Law
Corporation Law
Employment Law
Family Law
Child Support matters
Criminal
Real Property Law including Retail Tenancy disputes
PPSA matters
Succession law
National Accredited Mediator
Alterative Dispute Resolution
Equity
Appellate Matters