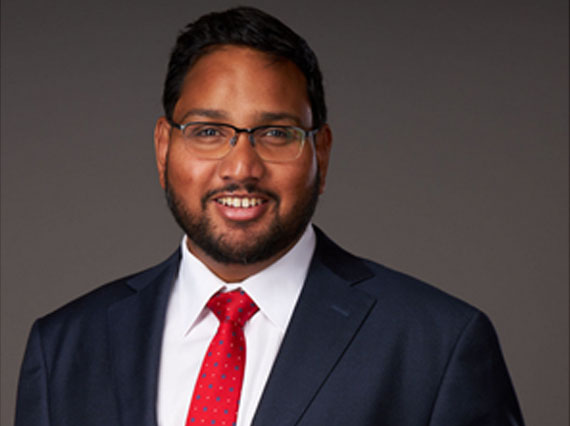 Jonathan Nathan
Barrister
+61 2 8227 4400
jnathan@universitychambers.com.au
ABout Jonathan
Jonathan has more than 15 years' experience as a litigation lawyer with a focus on building and construction, commercial litigation, property and insolvency and corporations.
Jonathan practices chiefly in Sydney CBD at University Chambers. However, Jonathan also takes briefs in Orange and the Central West.
During his career at the Bar, Jonathan has appeared in the NSW Court of Appeal, Supreme Court of NSW as well as other courts and tribunals including NCAT both unled and with senior counsel.
Before becoming a barrister, Jonathan was a solicitor for 9 years in Sydney CBD at firms including Mills Oakley, Addisons and Aitken Lawyers (now Russell Kennedy).
Jonathan also worked for CCH Wolters Kluwer as its Corporations & Insolvency Law Editor .
Admissions
Called to the Bar 2016
Admitted as solicitor 2007
Qualifications
Bachelor of Laws (LL.B) (University of Technology, Sydney, 2001 - 2006)
Bachelor of Science (B.Sc, Information Technology) (University of Technology, Sydney, 2001 - 2006)
Areas of Practice
Building & Construction
Corporations & Insolvency
Commercial Litigation & Debt Recovery
Equity & Trusts
Property
Wills & Estates
Publications
1. Personal Liability for Defects for Directors, Supervisors, Project Managers and Developers under the DBP Act (Lexisnexis, June 21 2022) (CCH, Wolters Kluwer, June 6 2022)
2. The Grim Life of Tenants - living in the Willmott Forest (Law Society Journal and CCH, Wolters Kluwer, Oct 21 2014)
3. The Danger in Terminating Building Contracts for Delay (Lexisnexis, July 7 2021) (CCH, Wolters Kluwer, June 8 2021)
4. Expert Evidence rules to apply to applications for security for costs? (CCH, Wolters Kluwer, Nov 2 2015)
5. Court sheds light on proving claims for unliquidated damages in bankruptcy (CCH, Wolters Kluwer, Oct 6 2015)
6. A time to swear and not to swear (affidavits verifying statutory demand) (CCH, Wolters Kluwer, Oct 6 2015)
7. Applications to set aside Statutory Demands - file early or be wary (even if it's not your fault) (CCH, Wolters Kluwer, Sep 23 2015)
8. Solicitors failing to properly advise on Statutory Demands (CCH, Wolters Kluwer, Mar 11 2006)
Cases of Interest
1. A-Tech Australia Pty Ltd v Top Pacific Construction Aust Pty Ltd [2019] NSWSC 404 and [2019] NSWSC 624 – acting for principal in defence of claim under the Building and Construction Industry Security of Payment Act 1999 (NSW) led by F. Hicks SC
2. Brefni Pty Ltd v Specific Industries Pty Ltd [2018] NSWSC 578 - acting for principal in defence of claim under the Building and Construction Industry Security of Payment Act 1999 (NSW), led by M. Condon SC
3. East End Projects Pty Ltd v GJ Building and Contracting Pty Ltd [2020] NSWSC 819 – acting for subcontractor in relation to claim under the Building and Construction Industry Security of Payment Act 1999 (NSW), led by F. Hicks SC
4. Patel & Ors v Redmyre Group Pty Ltd [2020] NSWCATCD and [2021] NSWCATAP 132 – acting for Builder on quantum meruit claim and defects claim
5. Stockman v Redmyre Group Pty Ltd [2021] NSWCATCD – acting for builder in defects proceedings and on application to transfer proceedings to Supreme Court of NSW
6. Clements v Murphy [2018] NSWCATAP 152 – acting for Builder on appeal proceedings relating to construction of s. 48MA of the Home Building Act 1989 (NSW)
7. Morrison v Smalley [2022] NSWDC 76 – acting for developer of real property in partnership dispute led by D Cook SC
8. MK Floors Qld Pty Ltd , Re [2020] NSWSC 822 and [2020] NSWSC 1718 – acting for liquidators in mothership proceedings to consolidate and prosecute numerous unfair preference claims
9. Re JSMOT Pty Ltd [2019] NSWSC 1184 (and related proceedings) – acting for court appointed receiver in shareholder dispute on application to review proofs of debt and remuneration applications
10. Naidenov (in the matter of The Sweet Life Farms Australia Pty Ltd) (in liq) v Dahbella Pty Ltd [2020] FCA 1474 – acting for liquidator on application to have Receiver appointed to trust assets
11. Hathway, Stacey Apartments Pty Ltd (in liq) v Southern Cross Estate Developers Pty Ltd (deregistered) – acting for liquidator on an application to set aside a Deed of Company Arrangement
12. Wang v ABC Homes (NSW) Pty Ltd (2018) 131 ACSR 547 – acting for creditor in application to wind up led by M. Condon SC
13. Sarkis v TFM Rushcutters Bay Land Pty Ltd [2021] NSWSC 1290 – acting for purchaser on application for specific performance of contract for sale of land
14. Mintus Properties Pty Ltd v Sutcliffe and Mort Pty Ltd [2019] NSWDC 657 – acting for owner of shopping centre in retail lease dispute
15. Jones v Robinson [2019] NSWSC 932 – acting in proceedings relating to construction of a Will, led by M. Condon SC